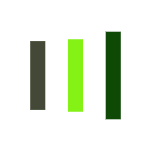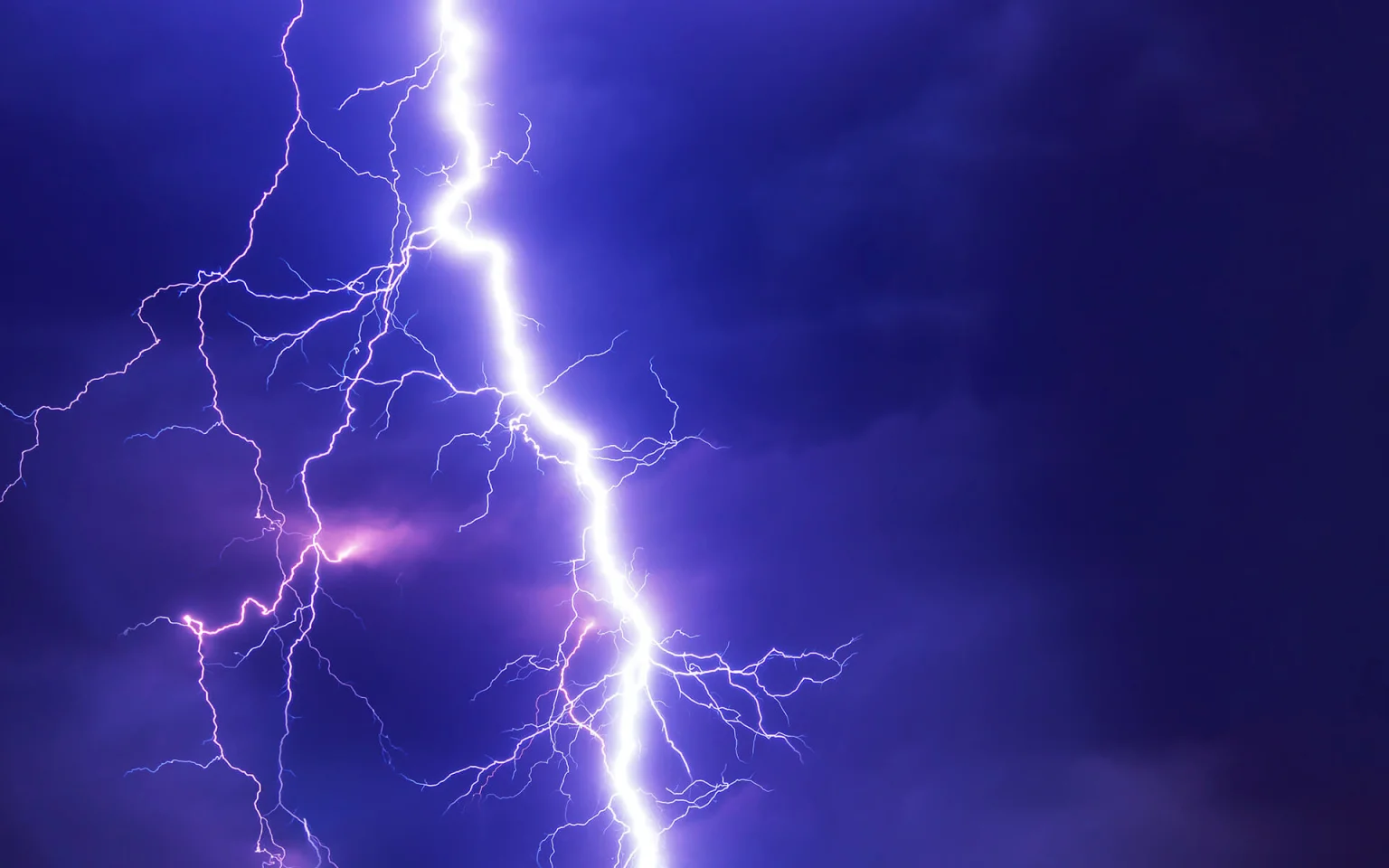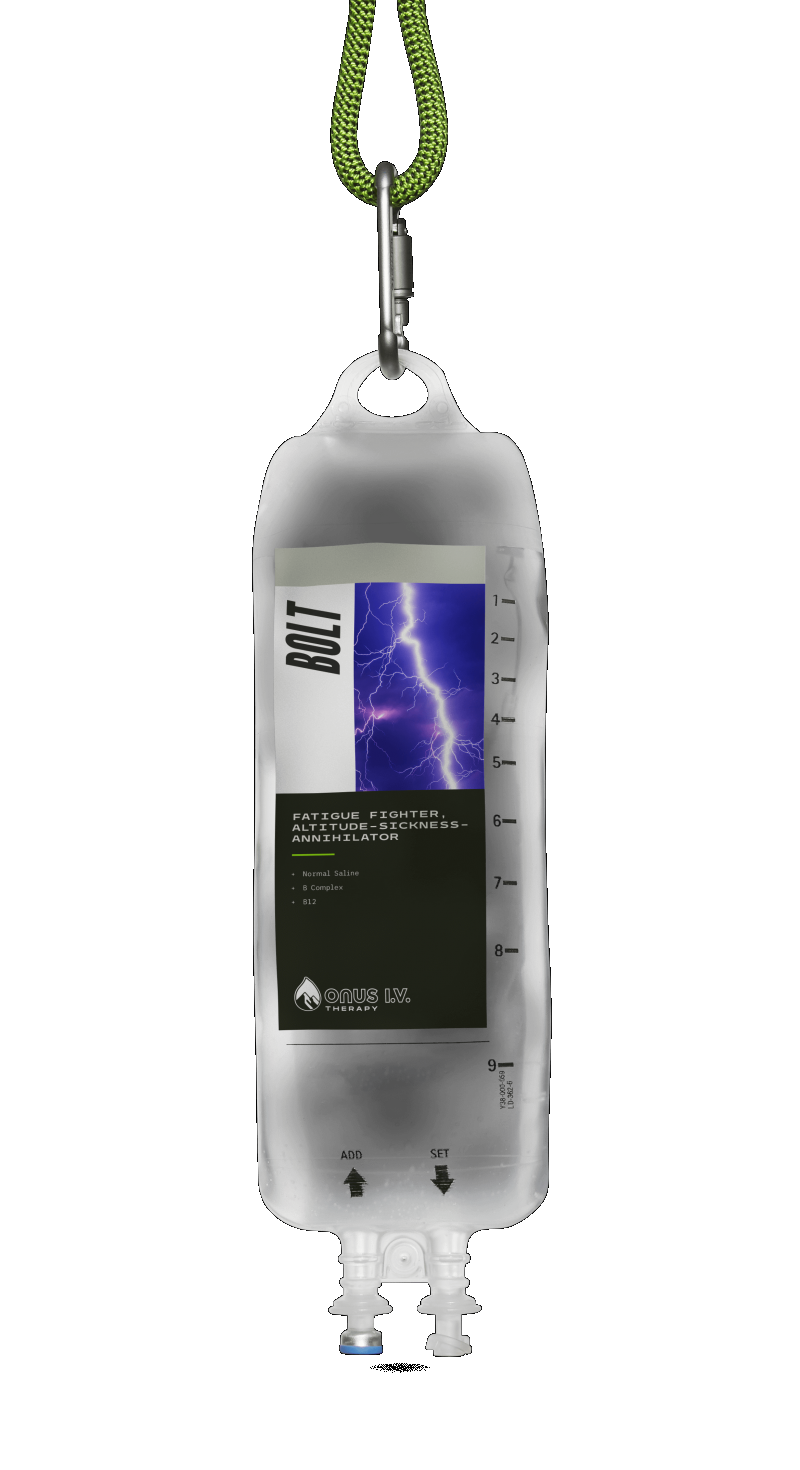 Bolt IV (for Altitude Sickness)
Our flagship B-Vitamin IV Drip designed to provide a quick hydration boost to the system! Perfect for conquering mountains or battling altitude sickness or fatigue.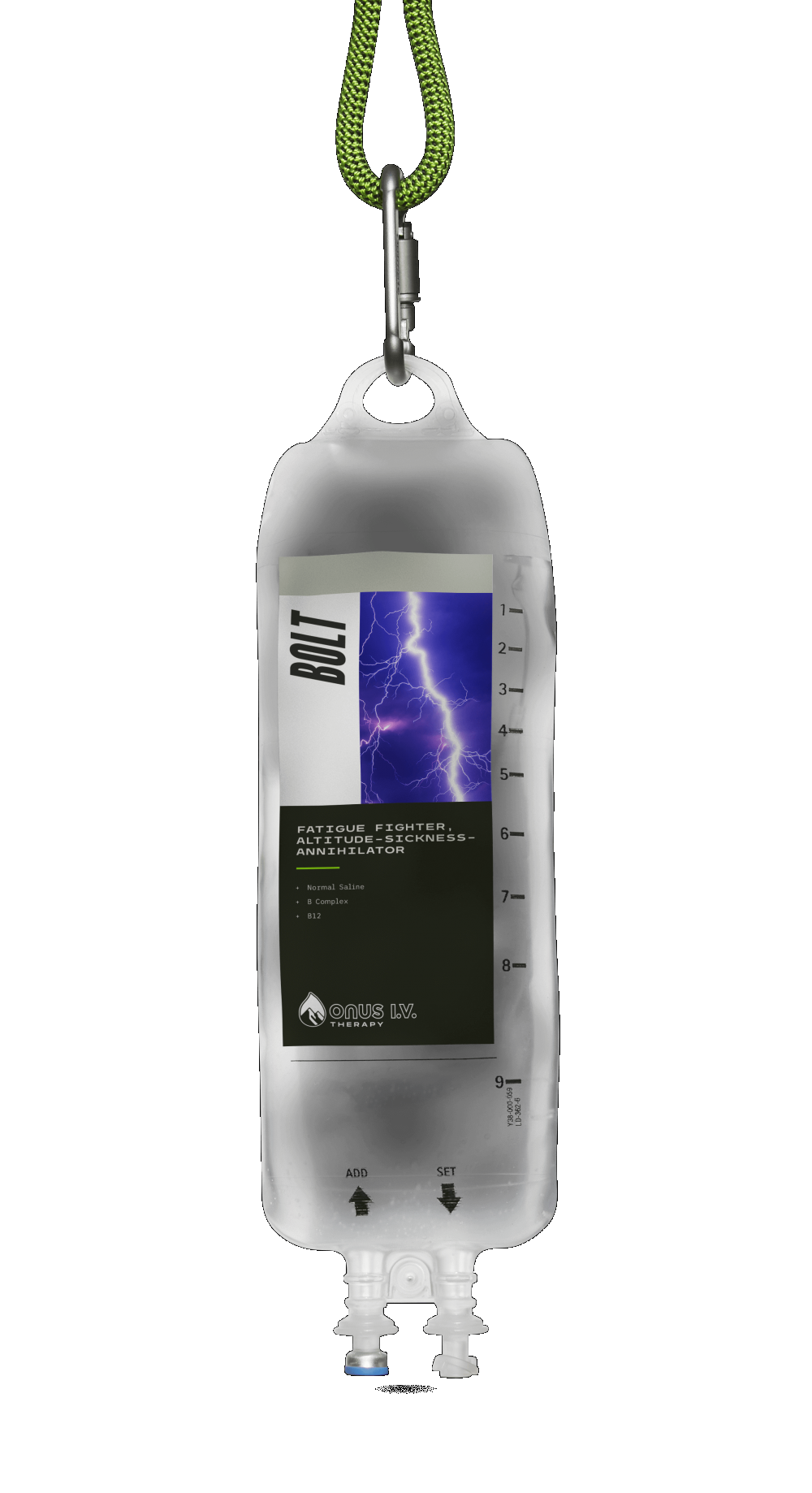 Energy Boost
Shorten Recovery Time
Athletic Performance & Recovery
Ingredients
Normal Saline [1L]

B Complex [2ml]

B12 [2mg]
When to Use
Traveling to Elevation

Fatigue

Energy Boost / Athletic Preparation
Overview
$105
Altitude sickness can affect a variety of people, but especially those traveling to high elevations or anyone partaking in activities such as skiing, hiking, or climbing. Whether on the mountain or simply fighting fatigue, our Bolt IV can help! This cocktail is a vitamin B IV drip (B-100, B12) infused into regular saline to provide a quick boost to the system and fight altitude sickness! Regardless if you're a Colorado native, or visiting the area, don't let altitude sickness keep you from feeling your best. Our IV therapy for altitude sickness can help with symptoms before or after they occur.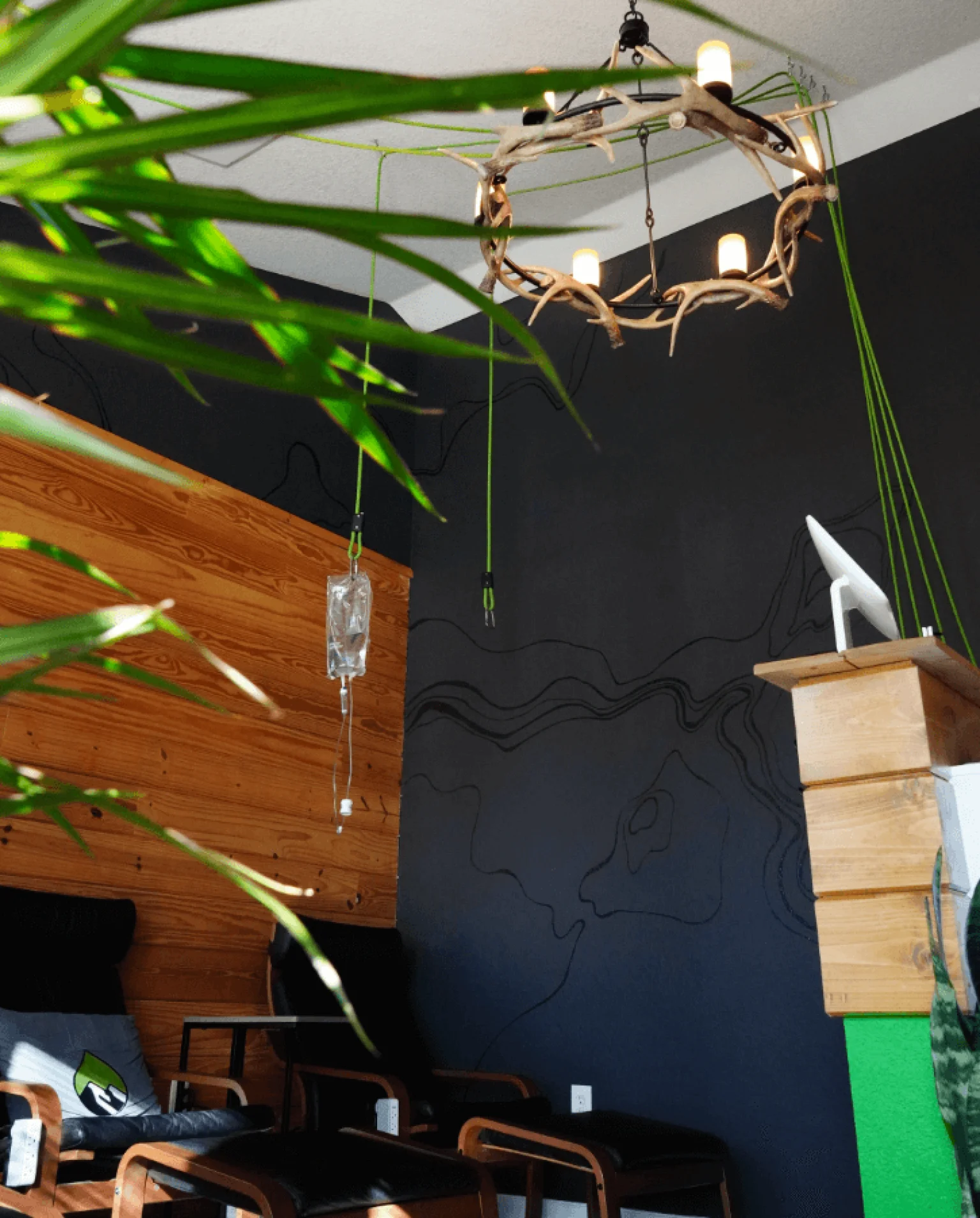 Our Spaces
We will greet you, get you checked in and ensure you are comfortable in your space. We'll walk you through the process of what happens next and then get you drifting into your IV abyss.
Comfy Seats and sofas
Private Rooms or Hammocks (subject to availability)
Flatscreen TVs
Blankets & Heating Pads
Phone chargers & outlets
Netflix, Cable TV
Complimentary WiFi
Snacks and Refreshments including Teatulia Organic Teas