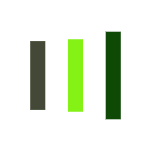 Looking to join the Onus IV #dreamteam? Send us your resume below!
Position locations:
Highlands
Denver Tech Center
Boulder
Wheat Ridge
Castle Rock
Onus iV is looking for ER Nurses with minimum 3+ years in an ER and / or emergent-setting experience.
Starting pay is $30/hour, with additional benefits (after 1 year) including:
401k
Paternity / Maternity leave
Health Stipends

Apply below!
Onus IV is looking for EMT's with Hospital experience to assist on Fridays & Weekends to aid our Nurses as we grow! Attach your resume below for consideration 😊