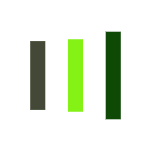 A new way to save money AND feel great doing it. E-Giftcards at Onus iV help spread the joy of proactive wellness.
Follow the link below to purchase gift cards, available for use at any of our 4 locations in Colorado! You can also check your Gift Card balance when you follow the link below.
Our lawyer said we needed to post the following terms & conditions, however, so here ya go Dave, we posted 'em below!

By accessing and using this service, you accept and agree to be bound by the terms and provision of this agreement. In addition, when using these particular services, you shall be subject to any posted guidelines or rules applicable to such services. Any participation in this service will constitute acceptance of this agreement.
Package cards must be presented at the time of service. Onus iV Hydration is not responsible for lost, stolen, damaged cards, or unauthorized use. This Package Card is non-refundable, cannot be redeemed for cash, however may be used for other Onus iV Hydration products such Boost Oxygen and Onus iV apparel.

Happy now, Dave?