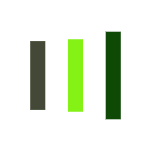 Choose an iV bar near you!
Book an appointment by selecting the location below.
*Last call for iV drips is at 5pm Monday to Friday, 3pm Saturday to Sunday.
*Our treatments are available for clients 18+. Exceptions are possible with a physician's note and consult with our medical director.*
Please note, NAD+ now requires a prescription, per FDA regulations. Please contact us at (720) 668-4396 or email melissa@onusiv.com prior to booking an NAD+ appointment to schedule your telehealth consultation.