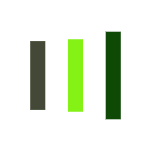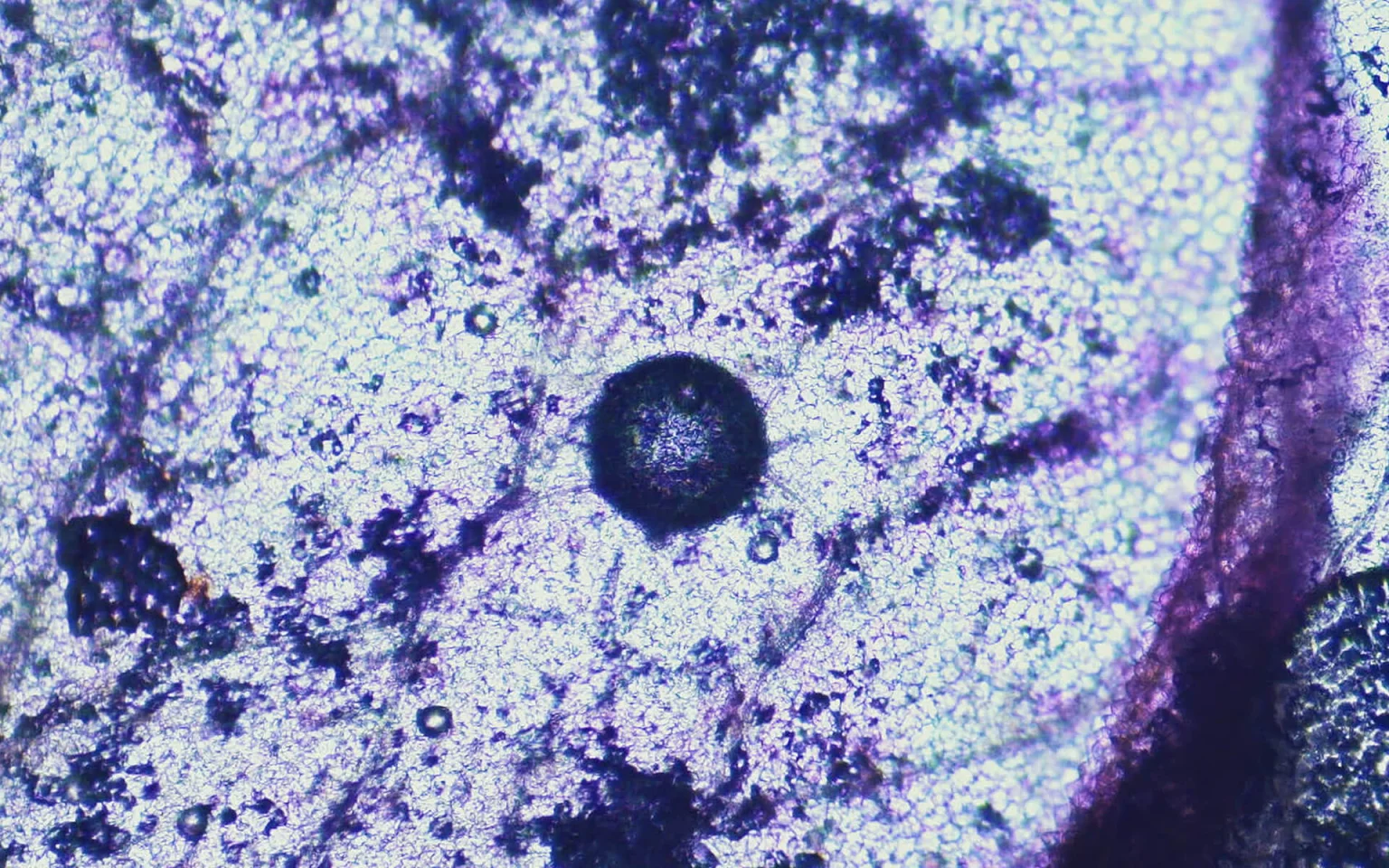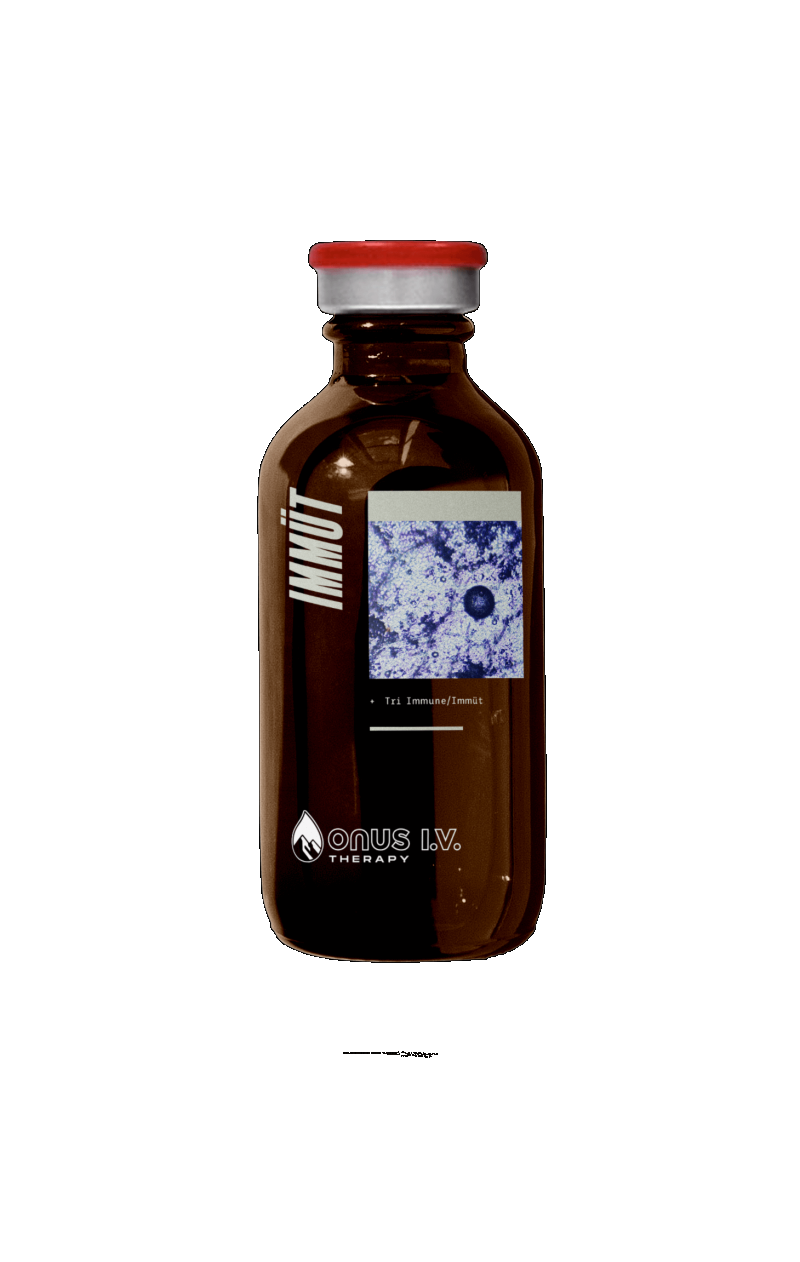 Immunity Shot
Our Immunity Drip, but in a shot! Vitamin C, Glutathione & Zinc, perfect for an immunity boost when time is of the essence.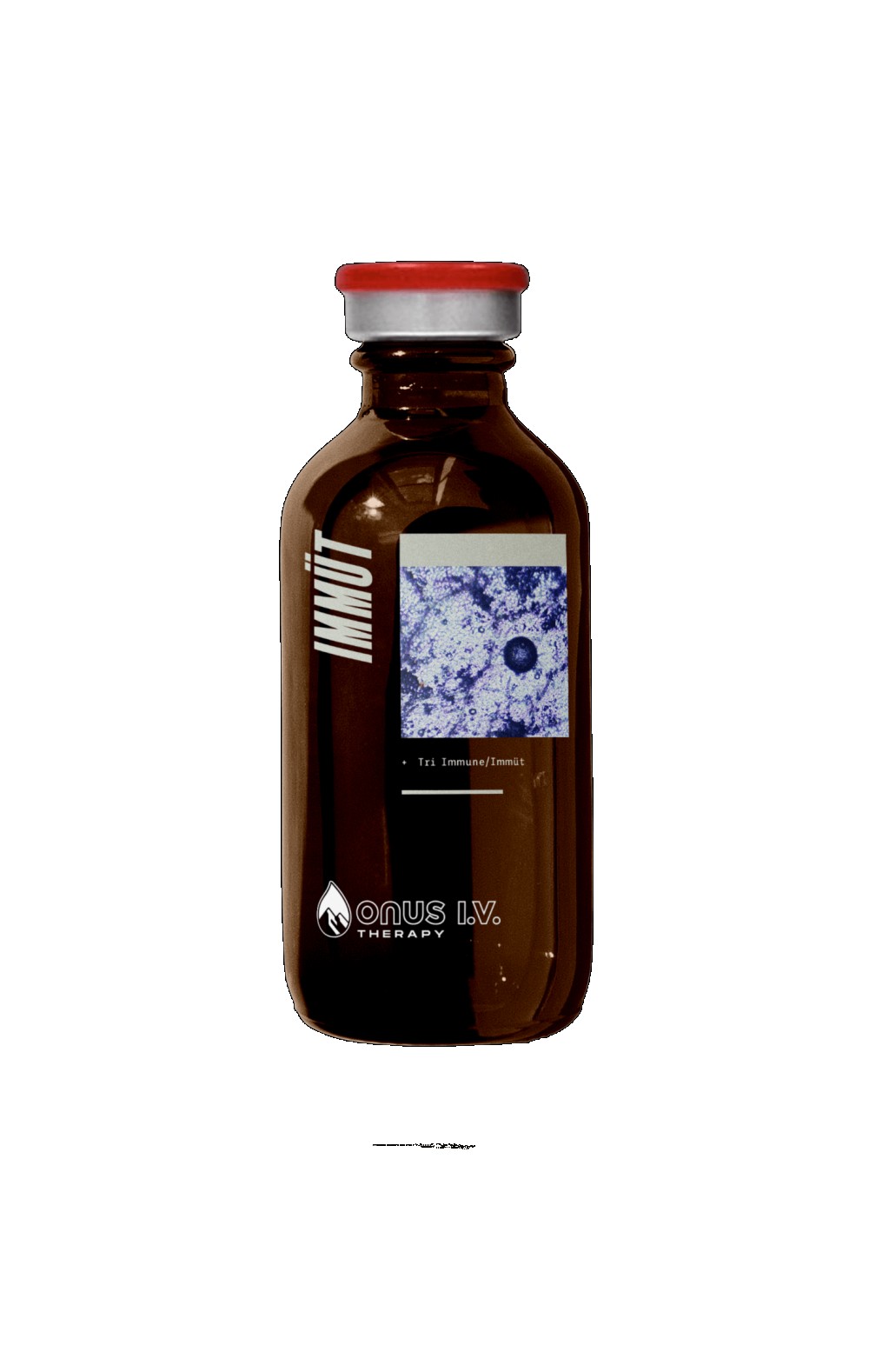 Immune Support
Ingredients
Vitamin C [400mg]

Zinc [5mg]

Glutathione [400mg]
When To Use
Traveling frequently

Busy parent, constantly on the go

During cold and flu season

If you feel a "tickle" in your throat
Overview
When you're fighting a cold or flu, your body needs all the help it can get so you can get back to feeling yourself, faster. Immut is our immunity IV drip in shot-form and comes with the same content for vitamin C, Zinc, and Glutathione that gives the body what it needs to bounce back and recover faster.
We've specially designed this immunity shot to give your body everything it needs to help fight off and prevent an illness, so it doesn't keep you on the couch feeling miserable and sidelined from the things you normally enjoy doing for long.
Maybe you aren't sick yet, but you feel a cold coming on. Or maybe you just need a boost to your immune system after some exhausting traveling or an event where you came into contact with a lot of people. Regardless, our Immut injection will work wonders for your body. This shot can also be used as an effective means to treat a vitamin C deficiency.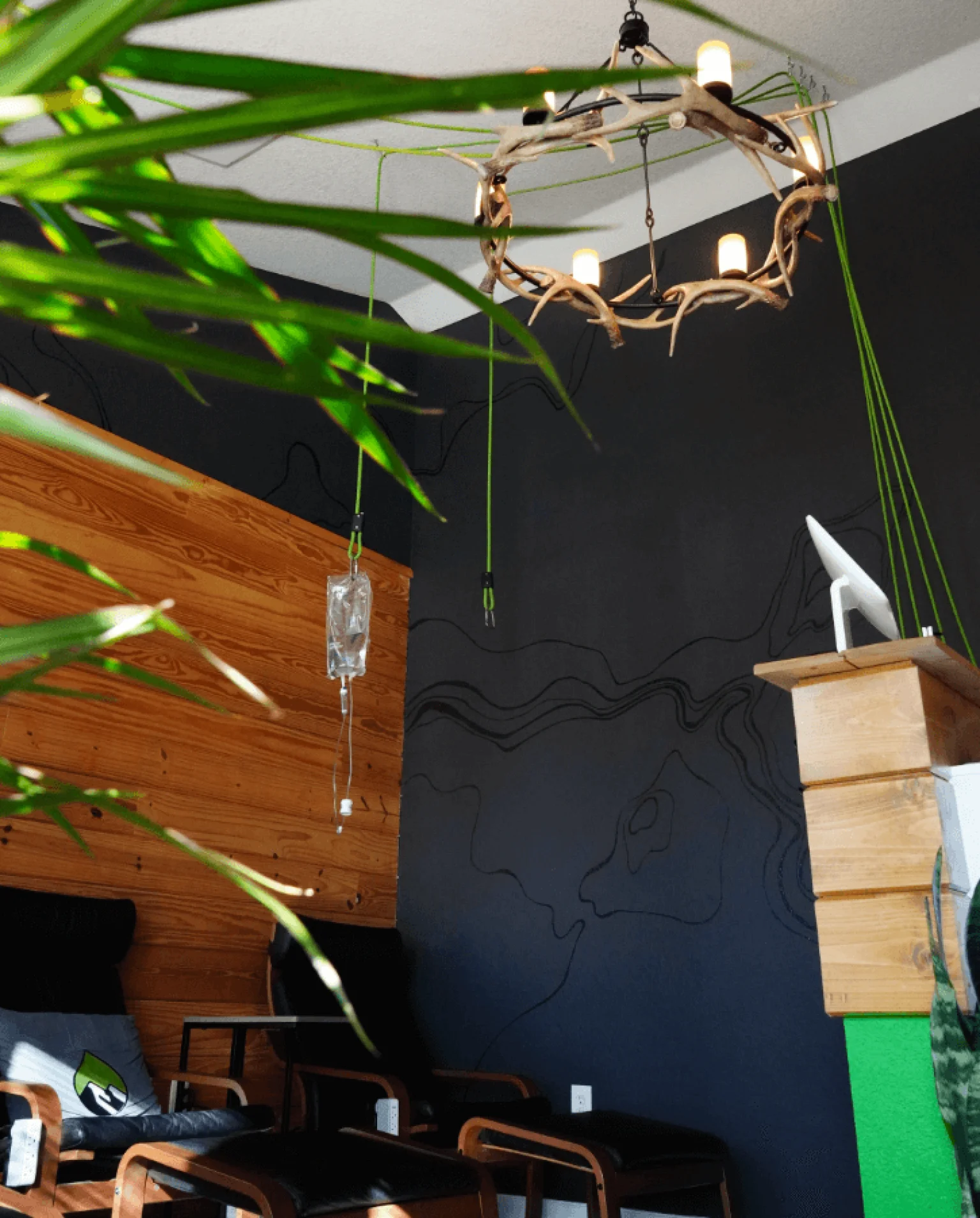 Our Spaces
We will greet you and get you checked in. get you comfortable and in your space. We'll walk you through the process of what happens next and then get you drifting into your IV abyss.
Comfy Seats and sofas
Private Rooms or Hammocks (subject to availability)
Flatscreen TVs
Blankets & Heating Pads
Phone chargers & outlets
Netflix, Cable TV
Complimentary WiFi
Snacks and Refreshments including Teatulia Organic Teas