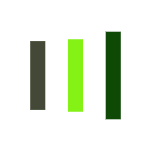 The Science Behind IV Hydration Therapy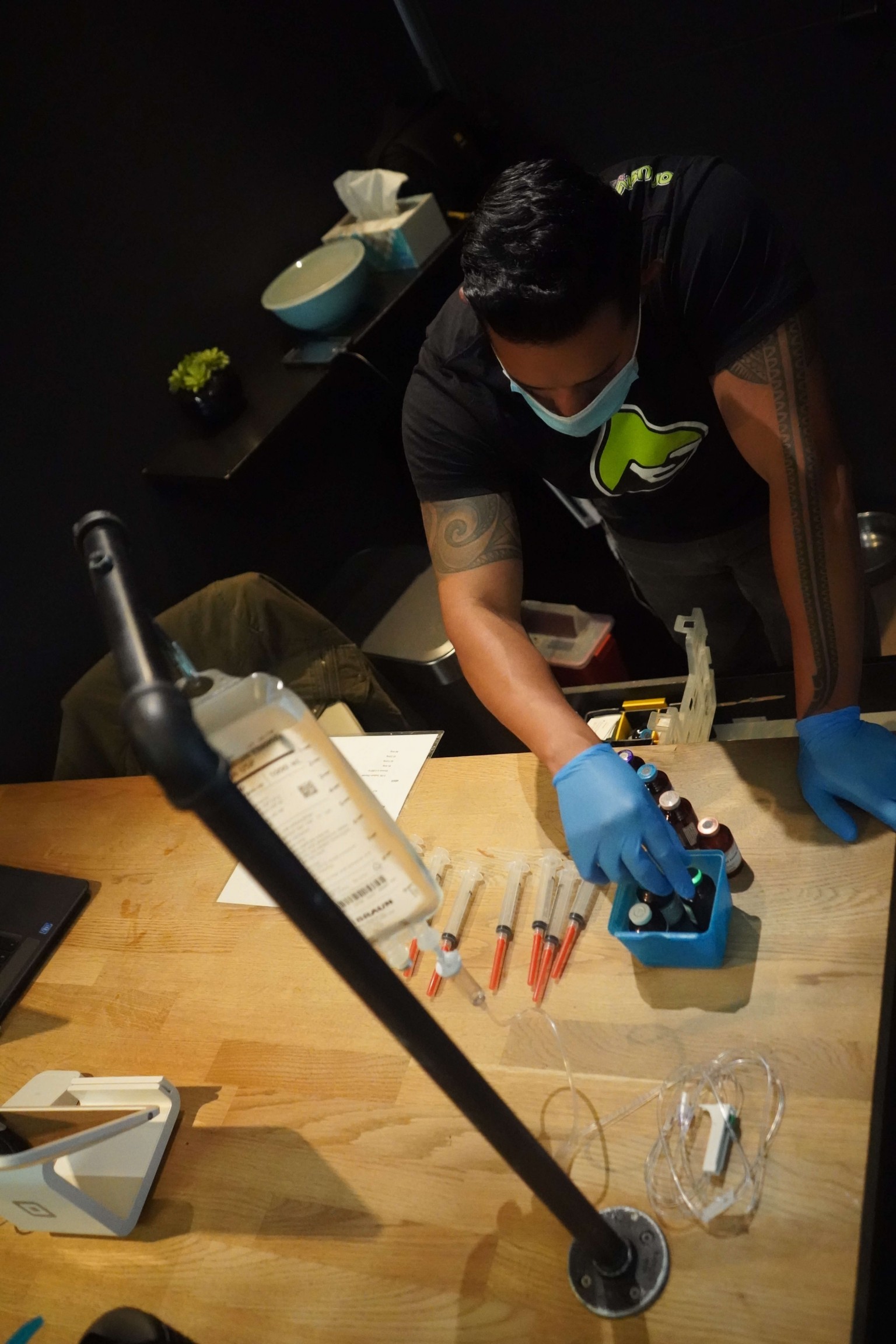 WHAT IS IV HYDRATION THERAPY?
IV hydration therapy (also known as infusion therapy) is a common, low-risk procedure used by doctors, nurses & paramedics to rehydrate the body intravascularly, bypassing the gastrointestinal tract. In short, it's the fastest, most efficient delivery method to distribute vital fluids & nutrients throughout your body.
30 years ago, John Myers developed an intravenous cocktail of saline, nutrients & minerals to treat a variety of medical ailments and conditions.
His recipe, a mixture of magnesium, calcium, B vitamins and C vitamins, had been found to effectively treat acute asthma attacks, migraines, fatigue, fibromyalgia, muscle spasms, cardiovascular disease and dehydration among other disorders.
After his death in 1984, many of his patients traveled across the country in search of nutrient injections. Some had been receiving injections for over 25 years on a monthly, weekly, even bi-weekly basis. For them it was a safeguard against chronic conditions that plagued their health, robbing them of quintessential moments and the simple joys of living.
Today that treatment is alive and in use within ERs and hospitals across the country, but for the partners at Onus, we wanted to provide the practice of IV Hydration in a quick, low-stress environment while delivering the same benefits patients have come to rely on for generations.
Our promise, and our duty, is to help others fight back against conditions that rob them of the joys of life. We endeavor to deliver on our promise of giving you "Your Best Days", and have taken every precaution, every detail into consideration to deliver on that goal to the best of our ability.
Disclaimer: Onus IV Hydration does not stock or supply vitamins that are in short supply and vital to children or patients in need. Our goal is to provide everyone with their best days possible and we will not jeopardize the health of others to achieve this goal.
If you have questions about our process, ingredients, or a general inquiry regarding our service, please contact us.
FREQUENTLY ASKED QUESTIONS
iV Hydration is a low-risk procedure of administering vitamins & medications directly into the bloodstream. iV hydration is effective because the procedure bypasses the GI tract, delivering vitamins & nutrients to all major organs with a 100% absorption rate. Administered by a registered ER nurse or paramedic, the effects are felt immediately and can be felt up to one week after infusion.
Clients 18 and up! We want everyone to feel as good as we do 😊 For combating altitude sickness, hangovers, minor colds & flu or athletic preparation/recovery, getting an iV is a smart choice. As always, we reserve the right to defer treatment if there are health concerns.
Everyone is different, and we love that! Give us a call anytime at 720.417.9590 to have a staff member help guide, customize and advise on any iV drip types or ingredients that you have questions about. You can also email us at [email protected] for help selecting a drip or IM shot that's right for you!
Our iV treatments begin at $75 and go up to $650, depending on the drip type selected. You are also welcome to customize your bag type, at which time price is dependent on ingredients selected.
Everyone has their threshold, and we do our best to make each experience as comfortable as possible. As our staff are all required to have 3+ years ER experience, many of them performing 10 - 30 IV sticks per day, the muscle memory is there to help to make the process effortless!
Most infusion rates need between 30-45 mins, however every body is different!
Because we're bypassing your GI tract, the effects are typically felt within the hour of treatment. Some of our treatments are designed for long term benefits (cold & flu defense, athletic preparation/muscle recovery, etc.) which are felt from the physical state they provide, not necessarily an immediate "boost".
That's a smart idea! Using an Onus iV drip prior to a night out or cold & flu season can help prime your system & fuel the fun 😊
For groups, based on availability, as our retail space often gets busy. Please allow a minimum of 48 hours notice ahead of time. Call us to schedule your group iV therapy service 7 days a week! 720-417-9590
While the majority of our customers are eligible, Onus reserves the right to withhold treatment if we feel it would create complications or concerns.
Yes! We accept HSA & FSA accounts.
Yes! For $138 a month, any of our standard iVs + an IM shot or a free Add-on. Plus, a free iV on your birthday!
With a group of 4 or more, an automatic 10% discount is applied to all pricing, both in our retail & on concierge.
While our medical director is a blast to hangout with, he is not always available in the retail space due to his obligations as an E.R. doctor. You may consult with him, our NP, or over the phone however. Just give us a day with which to coordinate in his schedule. For same-day and next-day prescription services, please use the "Book Telehealth" button on our Book Online page!
Our treatments are elective, so it's not a requirement to have a doctor's note prior to treatment. That being said, you are welcome to consult with your primary care physician or with our medical director, who is an ER doctor, if you have any questions.
While many of our clients are athletes, if you are sponsored or have concerns we advise that you check with your coach, sponsor or governing body before treatment.
Yes, pregnant women may receive a saline iV up until their 3rd trimester.
Our IVs are available to clients 18+ (due to dosages and varied physiology) however if you have a Dr's note, we can submit that for review with our medical director prior to treatment.